The Fab 4
Hob Nob Etched in Stone "Chisel" and "Fable" Puppies
To view their Hob Nob Puppy Page click the above link
Dam Chisel and Sire Fable on the dogwalk with Slider
Photo by Janice DeMello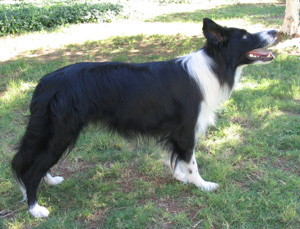 "Sidi" showing she is her father's daughter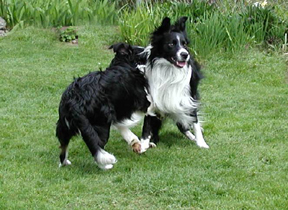 (click link for video)
Fable and I are very proud and honored to be a part of these fantastic puppies and future stars

HCh/Ch/OTCH/MACH/HTCH Hob Nob Triple Play UDX resides in Washington
Son "SLIDER"
The Border Collie Society of America has also awarded him
the titles of Champion Excellent and Versatility Champion
Slider has his own page listing more of his accomplishments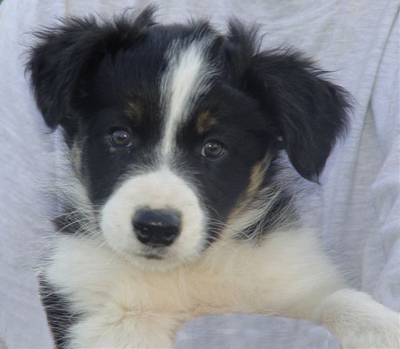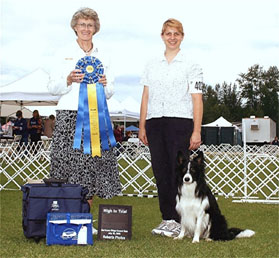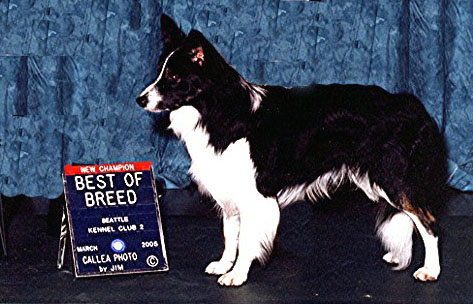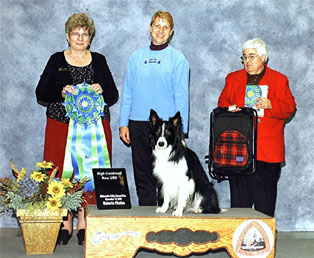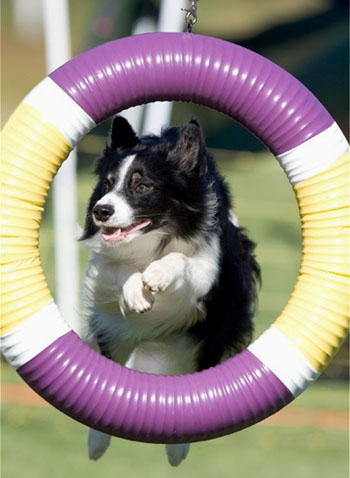 Jumping in style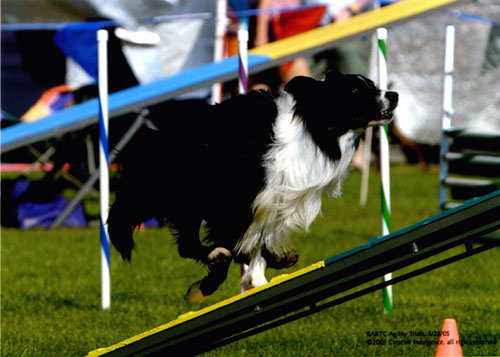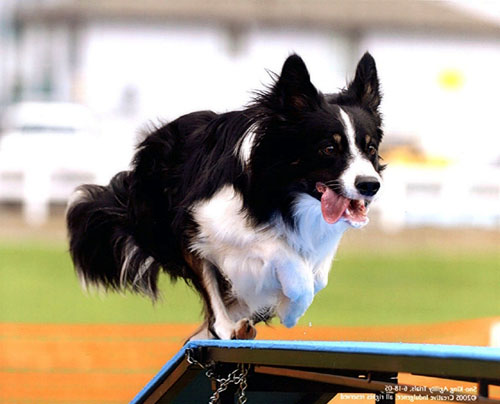 Fable and son Slider showing off their dog-walk style

Hob Nob All Tied Up lives in Arizona
Daughter "SIDI"
"Sidi" is on the cover and stars in several training videos, including Pet Video Library's Basic Obedience and Dog Tricks Volumes 1 and 2. And soon she will be in the movies, talk about a Shining Star!!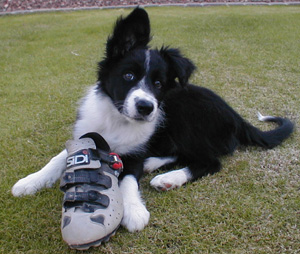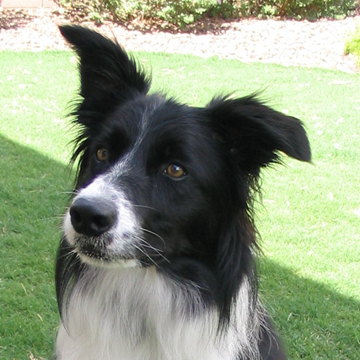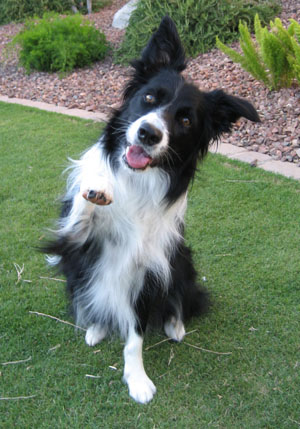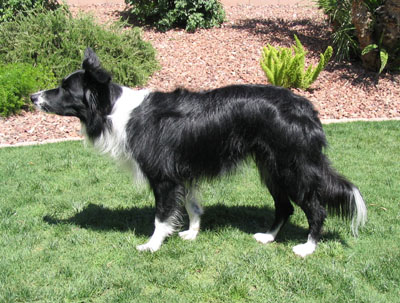 She has her Daddy's coat
Herding the waves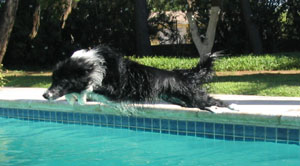 Diving for the ball
Fable and Sidi are Happy Swimmers

MACH Hob Nob Effervescent calls Ohio home
Daughter "FRESCA"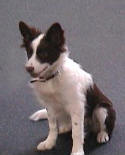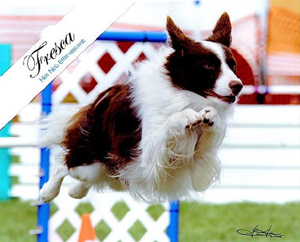 Fresca can do it all Fly, Run, and Skid to a stop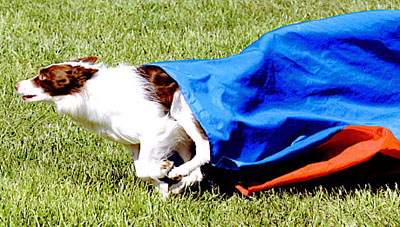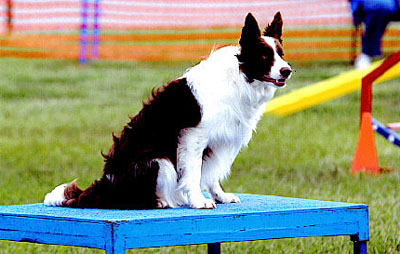 Hob Nob You-Know-Who from Florida
Son "RIDDLE"
Riddle our little angel we miss you and will always cherish our short time with you

Fable as a puppy
---
Home • Megan's Album • Fable's Album • Topic's Album • The Shelties • Favorite Links • More Photos • The Fab 4 Pups • The 7 Wonder Pups • Party of 5
---
Last updated: 02/28/2010 © 2008, 2007, 2006